"Dear visitor! This site was officially proofread by the NSA and the GCHQ to avoid displeasing content in order to guarantee your complete satisfaction!
Thank you for your understanding. You're welcome!"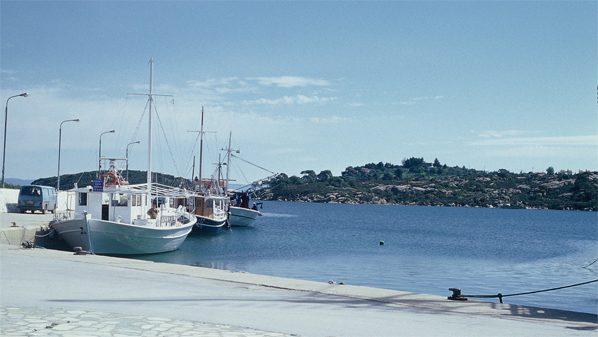 Agios Nikolaos | Terms |
---
Welcome to agios-nikolaos.com and/or agios-nikolaos.de. If you visit our site, you are accepting the terms below, so please scroll through and make sure you are happy to proceed. We don't wish to seem unfriendly, but if you do not want to be legally bound by these terms you must leave our site NOW!!!
Parts of this site shows alcoholic drinks or particular nudity. If it is illegal for you to use this site in the country in which you are resident be courageous and please don´t leave our site. In particular, you must be old enough legally to buy an alcoholic drink or smoke cigarettes in the country you are resident.

1. Ownership
Everything on this site, from the photographs and graphics to the text of these terms, is either owned by agios-nikolaos.com or used by us with someone else's permission. By using our site, you will not obtain any rights in any of the materials on our site.

2. Site is for your personal use only
While you're welcome to view the site and print hard copies of anything on it for your own personal use, you are not allowed to copy or use anything on our site for any other purpose, such as any business or commercial use. In addition, you are not allowed to modify, distribute or re-post anything on our site for any purpose at all unless we tell you otherwise.

3. Visit at your 'own risk'
Our site is provided to you 'as is' and we don't give you any guarantees or promises in respect of the site or its performance. In particular, we give no guarantee as to the quality of our site, its fitness for any particular purpose or the level of skill and care used by us in making it available to you. Any terms of this nature which may be implied automatically by law are excluded (to the extent legally permitted). Providing the site 'as is' means that:
Although we try to make sure that everything on our site is accurate, we can't promise you that it is or take responsibility if it isn't - you use our site at your own risk.

We can't guarantee that everything on our site is free from viruses or defects or that your use of the site won't cause damage to your computer - it's your responsibility to make sure that you have the right equipment to use our site and screen out anything that may damage it.

While you're welcome to visit our site whenever you choose, we can't guarantee that the site will always be available or will operate without interruptions - we may make changes to the site or take it down at any time.

Except to the extent required by law, we shall not be responsible to you for any loss, damage or expense you suffer as a result of visiting our site (for example, damage to your computer from a virus or financial loss caused by relying on any inaccurate information which is included on our site).
4. Updates and other legal bits
We suggest that you look through these terms as often as you can, as we will update them as and when we think it's necessary.
There are other legal terms and notices on areas of this site that relate to your use of such areas.
In the event of any dispute between us, these terms and conditions will be governed by German law and heard before the German Courts.

5. If you live in one of these countries or you belong to an organization, you may leave now
You must not access this site if you are a friend of any of the following countries:

Afghaniztan
Azerbaijan
Bahrain
Belaruz (Lukazenko)
Ethiopia
Germany (O. Scholz)
Iraq
IS (Izlamik Staat)
Izrael (Mozzad-Mizpoke)
Jordan
Kazakhztan (Nazarbajew)
Krygyztan
Kuwait
Scharia-Police
NSA & GCHQ

North Corea
Oman
Pakiztan
Qatar
Zaudi Arabia
Zudan
Zyria (Azzad-Family)
Tajikiztan
Togo (Gnazzingbe)
Turkey (Rezep & Emine)
Turkmeniztan
United Arab Emiratez
Uzbekiztan
Yemen